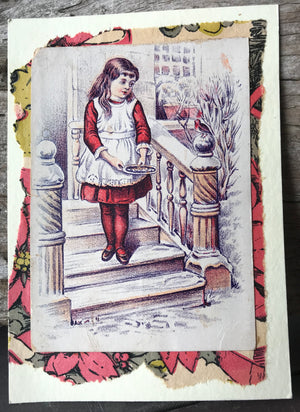 Flurry Collection
Sale price Price $8.00 Regular price $8.00
The Flurry Collections are a group made in a spontaneous concentrated process. The assembly of cards shown are part of my personal collection.  Place an order for an art card or sign up for alerts. I welcome special orders.

Content: found, old, or handmade paper on card stock.

Sizes vary but range in 3 " x 5".