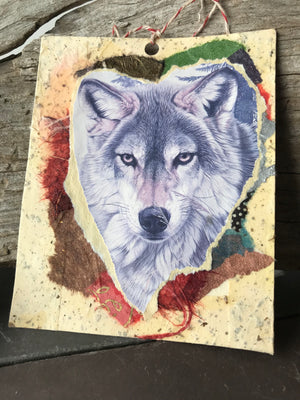 Valentine Card
Sale price Price $8.00 Regular price $8.00
Valentine art cards are part of a group made for around 80 friends and family each year. This assembly is part of my personal collection.  Each card is one of a kind using found, old, handmade papers. Place an order for an art card or sign up for alerts. I welcome special orders. An envelope is provided.

Content:  found, old, or handmade paper on card stock. Cotton tie to hang. 
Color:  front wolf design, back Arthur Russell quote. 

Size: 3" wide x 4" high